Packages & Specials
Our packages and specials may change without notice based on demand, please call us toll free 1-877-495-2228 for information and availability.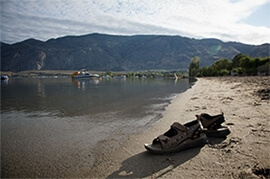 CONTACT US TODAY
Weekly Special - "STAY 7 NITES FOR THE PRICE OF 5"
Available September 2nd to June 13th
Enjoy a week's stay in Osoyoos, while in the comfort of one of our vacation suites. Contact Us to take advantage of this offer, please call and mention our weekly special - quote "7 for 5". Offer is valid from September 2nd to June 13th. Please note that this offer may not be used in conjunction with any other offer. Subject to availability.
---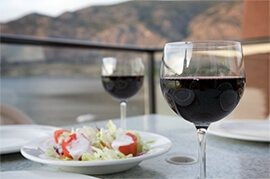 CONTACT US TODAY
Wine Tour Packages
Available May 1 to June 25th
Our wine tours depart at 10:00 a.m. Savour complimentary tastings on our leisurely tours visiting several wineries. You will be guided through the inner workings of a winery, you'll learn about the wine making process and view the cellars. Along the way we'll stop for lunch at Burrowing Owl Winery Restaurant.
British Columbia's south Okanagan region has gained a well deserved reputation as a desirable destination for tourists seeking an agrictultural and culinary experience. The Sonora Room at Burrowing Owl Estate Winery has been featured prominently in this regard with its epicurean excellence, superb service, relaxed style, and scenic splendor. The restaurant overlooks 125 acres of picturesque vineyard from both the patio or inside the warm and inviting dining room.
Transportation is provided to and from your accommodations with an experienced wine tour guide.
We'll complete your package with dinner at Campo Marina Restaurant. Campo Marina Restaurant serves up the wonderful cuisine of Southern Europe in a warm and comfortable atmosphere in Osoyoos. This local favorite was opened in 1994 by Michael and Gemma Oran, who primarily focus on providing fresh, quality foods with fantastic presentation and exemplary service. Savour the aromas and flavors of Italian and other Mediterranean influenced dishes while you relish the relaxed ambiance supported by the friendly, well-trained staff of this elegant eatery. Chef Ryan Toop, who has been important to the success and reputation of Campo Marina Restaurant, prepares delicious meals using only the freshest and highest quality ingredients. Specialities include crisp salads served with savoury dressings; pasta covered in rich, flavorful sauces, fresh seafood dishes, expertly prepared; bread made from scratch daily, and a choice selection of local and inernational wines.
---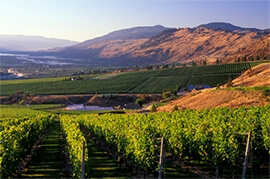 CONTACT US TODAY
Sante Fe Wine Tour Package:
2 nites accommodation in one of our Sante Fe luxury suites
4 hour wine tour visiting 4 to 6 wineries
lunch at Burrowing Owl Winery Restaurant
transportation provided to and from your accommodation
dinner at Campo Marina Restaurant
Pricing:

$299.00 per person based on double occupancy
$239.00 per person based on quad occupancy
subject to availability
pricing plus applicable taxes
prices may change without notice
Click Contact Us for Booking and mention "Sante Fe Wine Tour Package"
---
Black Sage Bench Wine Tour Package:
4 nites accommodation in one of our Sante Fe luxury suites
4 hour wine tour visiting 4 to 6 wineries
lunch at Burrowing Owl Winery Restaurant
transportation provided to and from your accommodation
dinner at Campo Marina Restaurant
local wine event (varies depending on the season)
dinner at Diamond Steak & Seafood Restaurant
Pricing:

$559.00 per person based on double occupancy
$439.00 per person based on quad occupancy
subject to availability
pricing plus applicable taxes
prices subject to change without notice